A little bit about myself...
I'm Danielle Sobel and I'm passionate about improving the lives of others through design, constantly learning new things every day, and love meeting people who are motivated and unafraid of sharing their ideas with the world. I studied painting and art history in my undergraduate studies at Penn State University and graduated in 2014. I lived in Tel Aviv working as a designer for several start ups, then received my MFA in Design and Technology from Parsons, The New School (With Honors) in 2018.

I am currently a User Experience Designer and Researcher at Verisk Analytics. I love working as a generalist doing discovery work with our Product Managers and customers, ideating with stakeholders and teammembers, running workshops, designing, or conducting usability testing with our users.

In my spare time I like to experiment with cooking and baking, go for a long hike, and watch Netflix. I also like to travel with my family- the next country I wish to visit is Japan!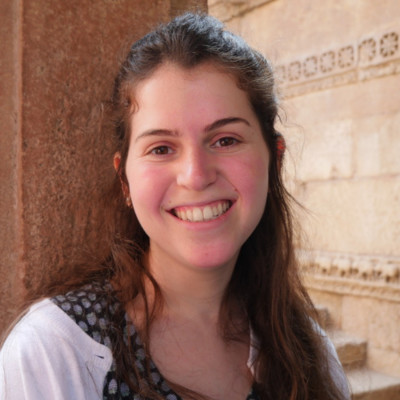 2021 © Designed and Coded by Danielle Sobel